IT'S BEECH ACRES PARENTING CENTER MISSION TO EQUIP TODAY'S PARENTS, FAMILIES AND COMMUNITIES TO RAISE "CAPABLE, CARING, CONTRIBUTING CHILDREN." TO BEST GET INFORMATION TO FAMILIES, BEECH ACRES ASKED Leap SPARK TO REDESIGN THEIR WEBSITE, THEN DRIVE TRAFFIC TO THE NEW SITE WITH A SOCIAL MEDIA CAMPAIGN.
Beech Acres Parenting Center
We wanted to help Beech Acres Parenting Center by creating an easy-to-use website that would:
1 – Provide strengthening parenting skills information
2 – Aide children struggling with mental illness
3 – Focus on opportunities for young children to rebuild a foundation with their family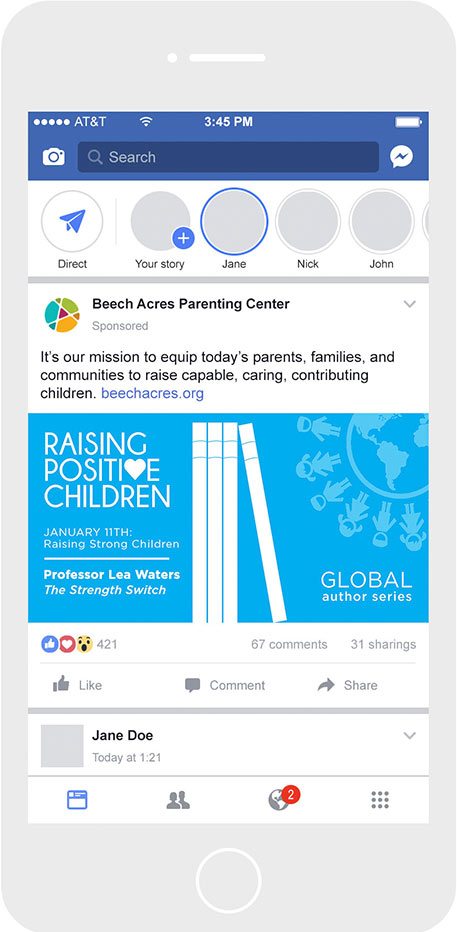 Beech Acres Parenting Center needed assistance to guide parents to classes and make their site easier to follow. Before any work began, (spark) developed personas for Beech Acres Parenting Center. Personas allow us to understand who visits the site, as well as what kind of information they are seeking. We were able to deliver by applying the sought-out information from parents and family members, into the navigation.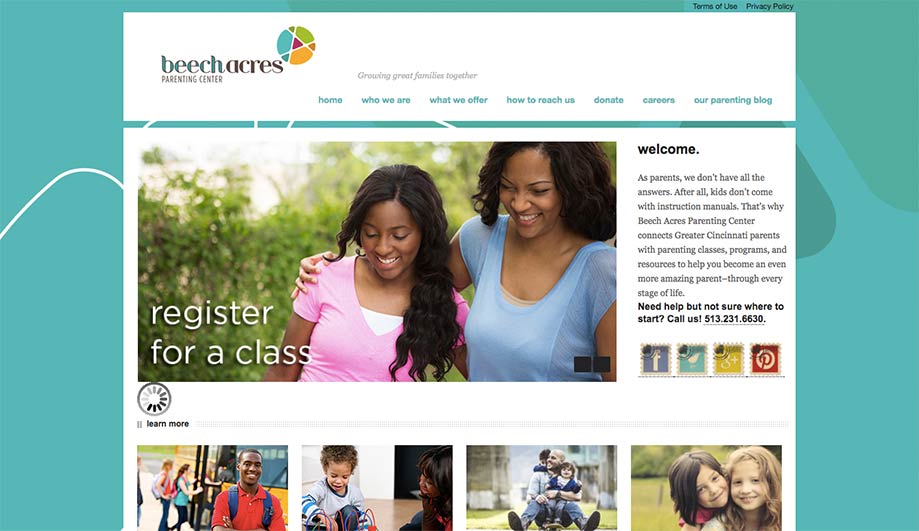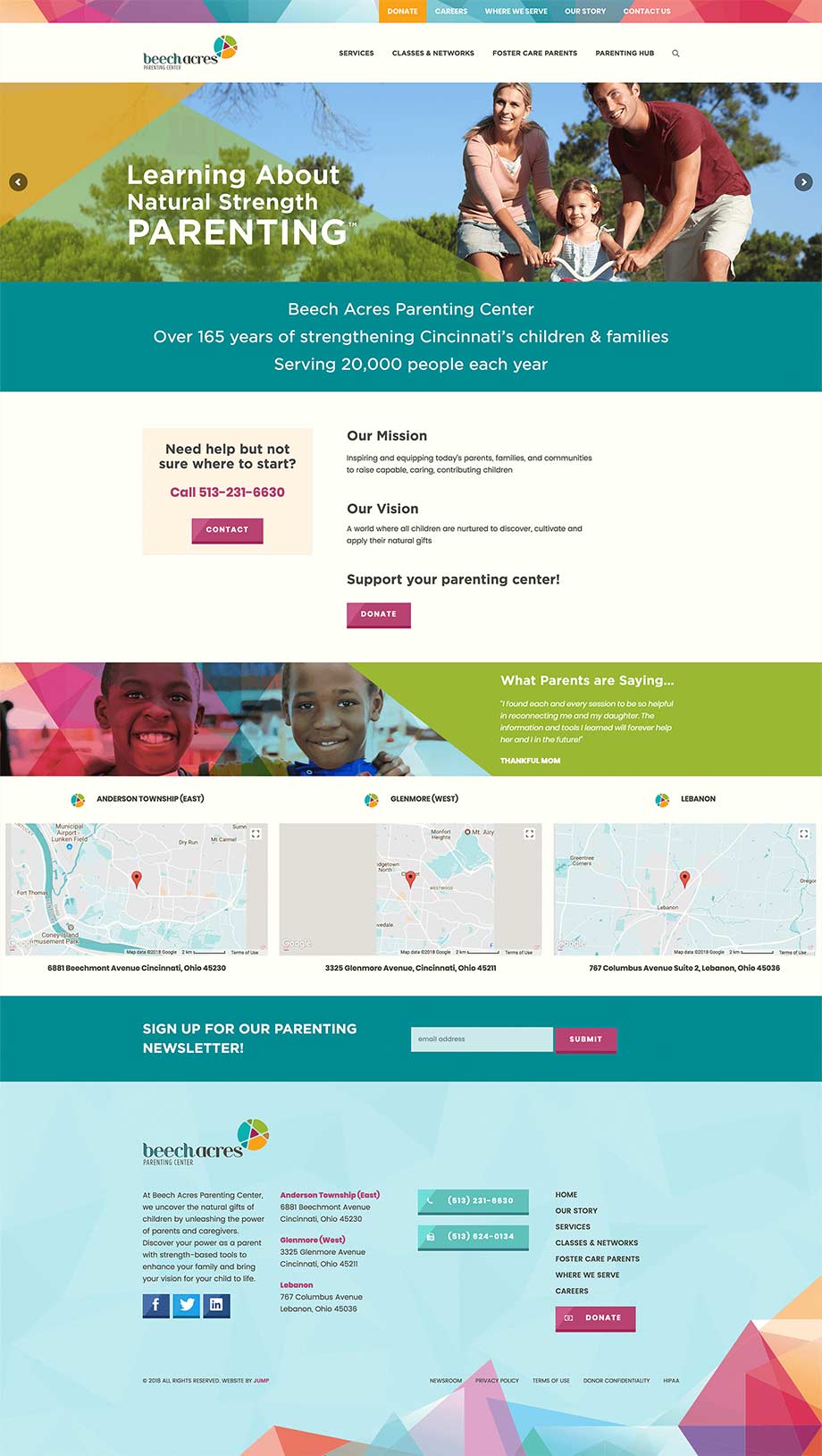 After applying content strategy toward the new website, we were able to use personas of a young philanthropist and Greater Cincinnati parent to figure out how to better drive traffic to the new website through Facebook and Google display ads.
JANUARY 1, 2018 – APRIL 16, 2018
BEECH ACRES PARENTING CENTER WEBSITE GREW BY: