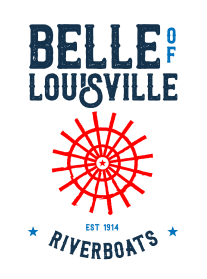 How two historic
riverboats became the
Belles of online bookings
Cruising for
a
major

website
update
Belle of Louisville came to our team with two issues: first, they wanted to change their ticketing and donation platforms, and second, they wanted to freshen up the design of their website to be more in-line with their beautiful branding and ease the user experience of booking tickets to their cruises.
A little background
on
Belle
Belle of Louisville is a nonprofit organization based in Louisville, KY, that is dedicated to preserving the history of two riverboats and sharing the joy of being on the Ohio River with thousands of guests per year. Their team had been struggling with outdated ticketing and donation platforms that were causing a lot of frustration for their customers. Additionally, their website needed a redesign to better align with their branding and improve the overall user experience. 
All the bells and
(steamboat) whistles
Our team conducted an audit of the Belle of Louisville website and identified areas for improvement. From there, our UX designer rebuilt the sitemap, considering the organization's goals and user needs. Our digital designer then created new wireframes and mockups, which were developed into a new site with the new platforms for booking tickets and making donations.
Two riverboats, one

streamlined

experience
The Belle of Louisville team was thrilled with the new website, which not only looked great but also made it much easier for customers to book tickets and make donations. The new platforms integrated seamlessly with the site and were designed to be user-friendly, helping to streamline the customer experience. As a result, the organization has received fewer phone calls to report issues booking tickets online, and in the coming months, we expect to see an increase in ticket sales and donations.
Ensuring historic landmarks keep
cruising

in the digital age
Working with Belle of Louisville was a rewarding experience for our team, as we were able to help the organization overcome its challenges and achieve its goals. By leveraging our expertise in UX design, digital design, and web development, we were able to create a website that not only looked great but also provided a seamless experience for customers. We are proud of the results we achieved and look forward to helping other organizations achieve similar success.