The junk yard just got way cooler.
Audience Research + Insights
Audience Segmentation + Targeting
Persona Development
Market Assessment
Brand Satisfaction
Digital Transformation
Brand Strategy
Photography
Videography
Animation
Radio Ads
Rebuilding a car is a lot like rebuilding a brand. That's why we gave U-Pull & Pay a strong alignment of target, communication parameters, and a big idea to propels them to a record breaking year of in-store visits and ad engagement.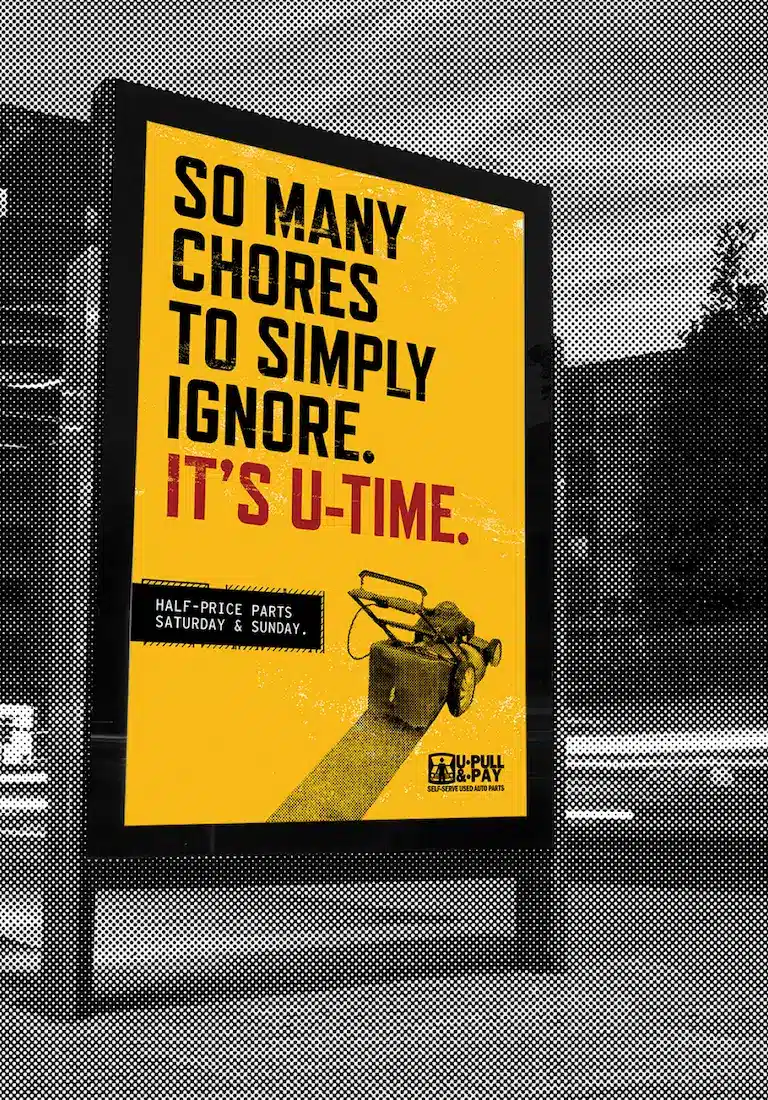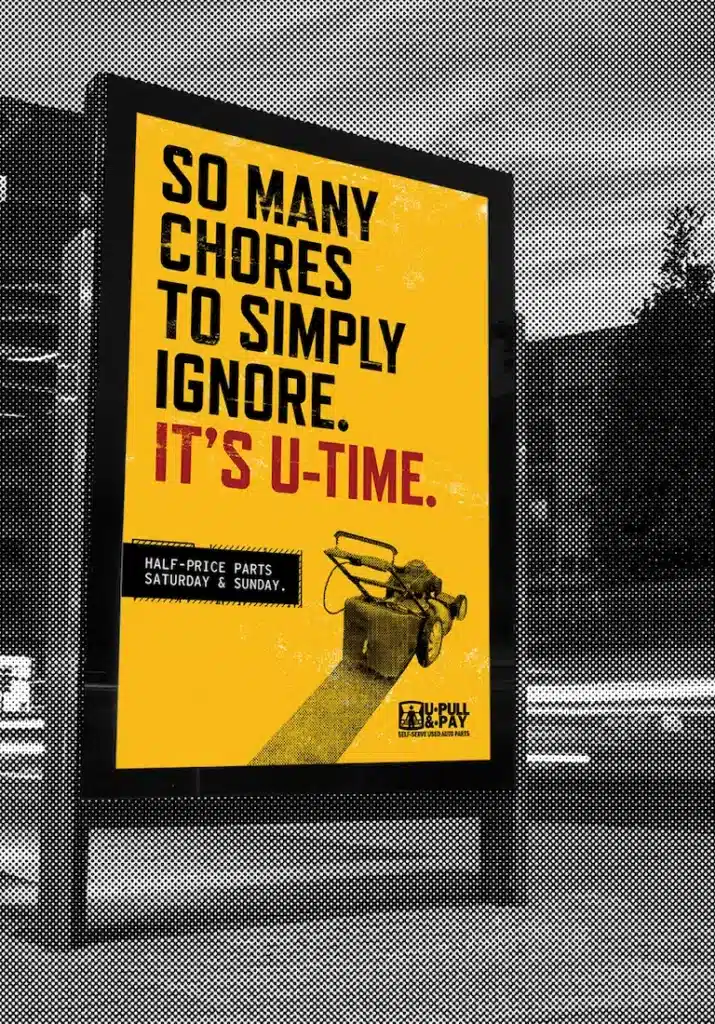 Audience research gave us the human insights we needed to create a breakthrough communication strategy powered by brand planning, strategy, analytics, and creative for the underdog of the junk yard with a regional portfolio of locations.
We re-launched U-Pull & Pay's website to give our self-sufficient audience the resources they needed and boost brand affinity and loyalty. We also launched "Keep the Drive Alive," a national campaign with traditional and digital elements that created an emotional connection with our customers and helped U-Pull gain total category ownership.
Finally, we produced some swag and revved up a recruitment campaign with a record number of applicants in a very competitive summer. By connecting human insight with business potential we took U-Pull from zero to sixty and have the pride of making the junk yard cool and sexy.
YOY Increase in
'Sell Your Car' Form
YOY in Non-Paid Facebook Traffic
Increase in Ad 
Recall Lift Fate
of Paid Store Shoppers saw Digital Marketing prior to visiting